Sunday, November 23, 2008
Posted by

HuanJie
at 11:50 PM
No comments:

Ya, as mention in the title of the post, I'm going to load some of the photos of the before and after. Cam-whoring indeed!
Look at that long sideburn and fringe, highlight with color:
Days when I don't style my hair:
Acting cute:
One fine day when I decided to trim my hair, my clear instruction to the hairdresser that I just wanted to trim my hair and maintain the length became...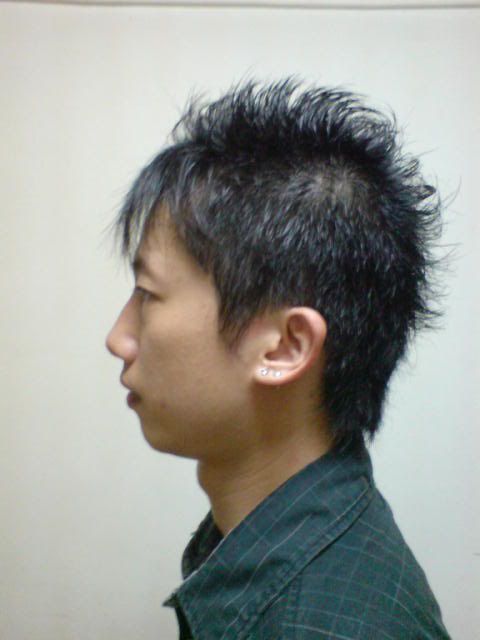 Was quite unhappy about it initially, but what is done cannot be undone... Life still goes on!
Posted by

HuanJie
at 11:23 PM
No comments:

Tuesday, November 11, 2008
Hello Everyone!

Take note that we will be holding an exclusive in-house audition just for OBMF students with JJ back in SG on Nov 23rd, noon.

For the next 2 weeks, please grab an application form from the reception and sign up! Indicate that you would like to be auditioned on Nov 23rd!

Be the next Big Star!

Posted by

HuanJie
at 12:18 PM
No comments:

Saturday, November 8, 2008
Wahahaa!!! I do not know whether he is one of the champion or not, but who cares... He is damn funny lor! I laughed throughout this video and I find it even more entertaining than watching the champion perform. Well, a real performer should have some craziness in their vibes. Enjoy!




Another air rocker, his strumming moves are quite tight and his finishing move is... PAINFUL haha!



Posted by

HuanJie
at 10:31 AM
No comments: